Removal Service
Joondalup Removalists is a removals company in Perth that can provide every service you would need for your move. Moving house? Moving Office? No worries, we are your one stop logistics shop. Our experienced team will be with our clients every step of the way. Your shift is just as important to us as it is to you. From your initial contact with us we can provide you with a full transport service which has you covered from start to finish – getting you from A 2 B.
Need a full Packing Service? Partial Pack | Un Packing Services?
Our experienced packing crew is trained with the best packing techniques to ensure your precious items are moved from one location to the next in the same condition. Packing the correct way is one of the most crucial factors of moving home or office. Packing for the job correctly not only minimizes the risk of breakages, it also makes it easier for the removalists to load properly in the truck and also for organisation purposes; finding items when needed and so that boxes can be placed in the correct rooms once arriving at the destination address. Along with our Perth packing companies skills, we also make sure the boxes / cartons are labelled correctly to make it easier to find items and also for the moving company to place them correctly at the destination address.
5 Star Shifting and Relocations
Our Perth removals packing staff can have your house packed up in as little as one day. The same goes for our un pack service | The moment our team are unloading the boxes, our packing girls are ready to unpack them efficiently into the correct positions instructed from our clients. Our pack and un packing service is second to none, our overall removals experience is so good we leave all the other Perth movers behind.
Prefer to pack and unpack yourself? Well Joondalup Removalists also has all your packing essentials available for purchase. Check out our packing shop for full range and prices.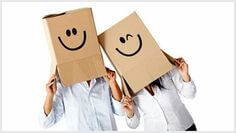 Looking for experienced and professional movers?
We are Perth's number one moving men. Our staff are ready to move your house contents from a 2 b with optimal efficiency and all goods arriving in the same order. Our team has been trained with all the right techniques to follow through a successful move providing you, the customer, excellent value.
We have a range of truck sizes to cater for all types of jobs. Moving in or out of a apartment? No problem, we have a truck with minimal height / length for parking issues. Have a long distance removal in Western Australia? No worries, we also operate with a interstate truck that has a massive pantec for optimal volume of goods that can be loaded. All our vehicles are up to date and well maintained to ensure you move goes as smoothly as possible without a hiccup. With array of large trucks, our removal company is set up and ready to go.
Moving with Joondalup Removalists is a "no brainier" The packers are ready to pack | the movers are ready to move
Our company does not only do household relocation's and office moves, we also specialize in those awkward and hard to handle items such as-
Piano
Marble / Slate Items
Pool Table
Safes
The list goes on… Our crew is trained for every possible aspect in the logistics game.
We move specialty items anywhere within Perth, Western Australia
The choice is simple to book Joondalup removals for your next relocation. Our team is fully equipped and ready to go, so give us a call on 0428 963 318 | contact us on our quote form | or email today.