Looking for a Removals Packing Service
Need your house or office goods packing or unpacking for your upcoming relocation – Do you have a heavy work schedule? Are you time poor?  Or just simply can't envision the thought of packing and unpacking your home? Most people misjudge the time and energy it takes to efficiently pack their household contents. However here at Joondalup Removalists we can take all your stresses away by placing contents in or out of boxes and / or taking items out that have been boxed for your home for your next relocation.
Perth's number one packing company to Pre Pack & Unpacking Boxes
From the bedding to the most fragile of your valuable possessions, our expert packing team can carefully pack your precious belongings into boxes- clearly labeling as we go, saving you the stress of not being able to find your personal items whilst ensuring your delicate contents are safely and securely packed into the cartons making it easier for the removalists to place into the allocated rooms of your new home.
Choose Joondalup Removalists Packing Service in Perth
Why choose our packing services? We will ensure we pack up your home efficiently and fast making sure you don't have to live around your boxes. We bring all our packing materials and take them away when we leave at the end of the day. Our packer team will do all the work for you freeing up your time to do the things in life you enjoy. You don't even have to be there for the pack, let us do it all for you.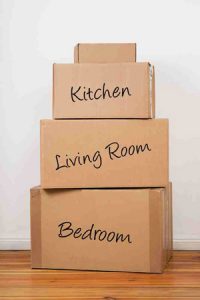 Cant find the time to pack or unpack your office and home goods? Let us – Perth pre packing and unpacking service cater to your moving needs.
We travel across the whole of Perth metropolitan, to provide our packer and unpacker services; we also provide competitive rates and offer a great discount to pensioners. You do not need to take up the full services. At Joondalup Removalists we understand that everyone has different needs in regards to their packaging requirements and everyone's budget is different, this is why we allow you to choose what services you require. When choosing our un-packaging service we ensure your house is completely arranged with clothes neatly put away, books neatly arranged in the study, kitchens and bedrooms made up  with beds made ready for a good night's sleep.
We focus on customer satisfaction; happy customers mean repeat clients and recommendations to family and friends and if you're happy so are we. At the end of your house move – all you need to do is relax with your feet up and a glass of wine 🙂 so what are you waiting for call us on 0428 963 318 for an obligation free quote.