House Moving Tips
Everyone who has moved house knows how stressful it can be. Unless you're a minimalist, moving house is a huge and demanding task; in fact moving house is listed in the top ten most stressful life encounters.
Before moving day we recommend you put together an essentials carton which could include phone chargers, laptop and mobile devices, light bulbs, toilet paper, passports, important documents and your toiletry bag (if using our packing service we will provide this box for you free of charge).
When moving house there's a few things you should consider- don't forget it's not just as simple as moving from one house to another. It's a time consuming process, so Joondalup Removalist has put together some moving tips to give you a head start and ensure your relocation goes as smooth as possible.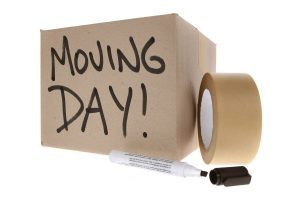 Time to prepare for your Move
Around 4 weeks prior, give Joondalup Removalists a call on 0428 963 318 to book your desired moving date before it's too late.  Start thinking about pre packing, we can organise this for you or you can buy materials such as cartons, tape, paper and labels from our fully stocked packing shop.
Allow yourself plenty of time to complete all the tasks for your upcoming relocation and avoid rushing around last minute as this only adds to your stress levels.  If necessary don't forget to book time off work.
If you need to store the contents of your house now is the time to organize storage.  We can help you with this. Ask us for more details.
Around two weeks before your move you may want to consider contacting Australia post to arrange redirection of your mail to your new address.  Also you could consider pre packing your most non-essential or less used items. This is also a good time to arrange disconnection of your electricity, Foxtel, gas and home phone line; ensure you give correct details of the moving date to the provider also allow enough time to set up new connections at your new destination.
So moving day is here make sure you put aside some necessary items such as first aid box, snacks, drinks, kettle, tea, coffee, milk, water, crockery and cutlery.   Ensure all household appliances are disconnected and your washing machine is drained. It's a good idea if you strip your beds and keep your linen separate to make sure they are on hand for the first night in your new home.  Do final checks of your house before Joondalup Removalists leave to deliver the contents of your home to your new house. Make sure you transport your essentials carton with you, as this box contains all your important documents and valuables.
 We recommend you do one last check before your Joondalup Removalist leaves, to make sure all large furniture items are in the correct positions. If you need any more handy moving tips feel free to call us.
General moving tips
Leave hallways and doorways free of clutter.
Disconnect washing machine and drain out.
Make sure all loose items are packed in packing cartons (this assists the Removalists move for better stacking in the truck saving you time)
Finally – if there is anything you are unsure of, or any questions you may have – just call our local moving company and we can advise any other information you and your family may require.